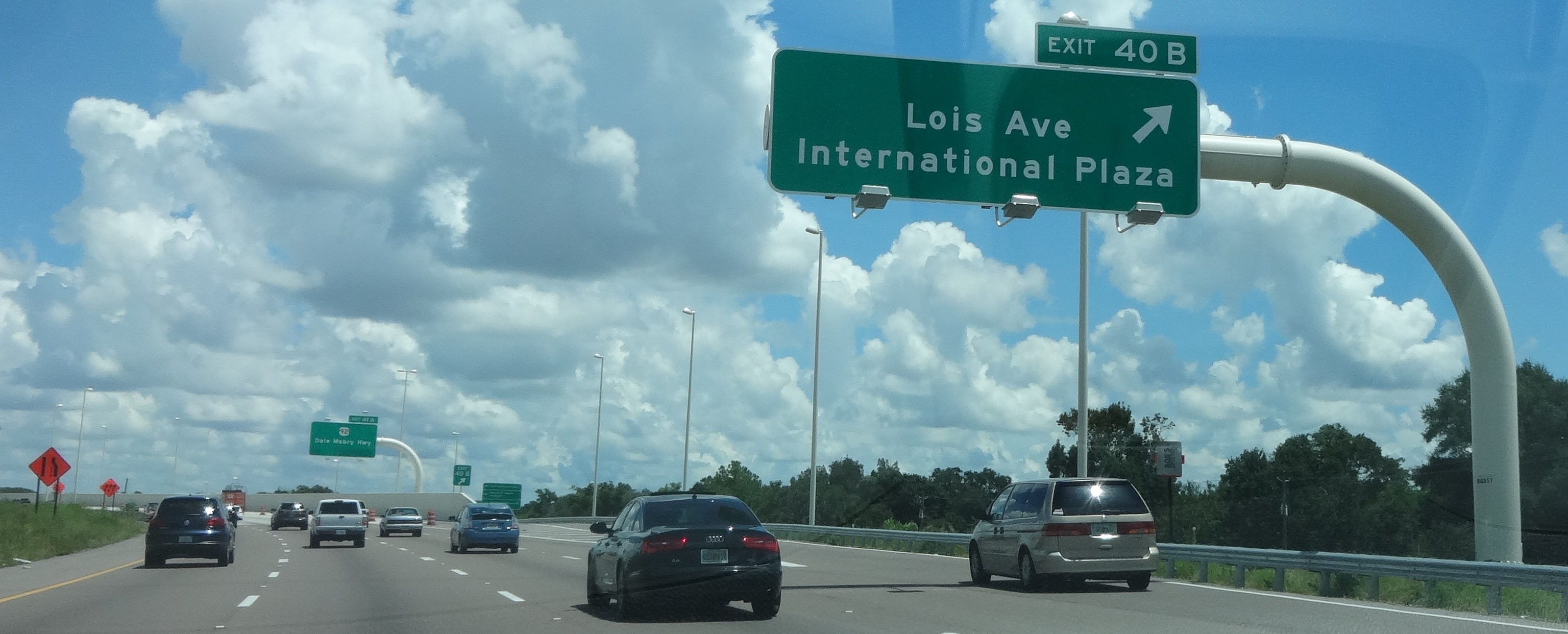 Exit 40B: Lois Avenue
Continuing northbound on Interstate 275 through Tampa after Westshore Blvd. we pass through Lois Avenue. When this stretch of Interstate 275 was constructed in 1962 originally as a westward extension of Interstate 4, it used to be a 4-lane highway featuring a full service entrance and exit. Evidence of the segment being a 4-lane highway is apparent by looking at the original overpass pile caps at Lois Avenue. as it passes under Interstate 275. In the mid-1970's this segment was widened to 6 lanes as part of a widening and modernization project to enhance capacity during the morning and evening commute.
Lois Avenue is a full diamond interchange when it was originally constructed in 1962. Lois Avenue still retains its full service interchange characteristic as a part of the Interstate 275 mega-reconstruction with one improvement: Southbound Interstate 275 traffic headed to Lois Avenue accesses the city street by way of Cypress Street westbound direct to a signalized intersection with Lois Avenue. Compare to the old configuration where traffic headed for Lois Avenue from either direction of Interstate 275 had direct exit access to Lois Avenue. However, direct access to Interstate 275 from Lois Avenue is still maintained today.
International Plaza, an upscale shopping mall, is reached by northbound Lois Avenue.
Interstate 275 Southbound at Exit 40B
Interstate 275 Northbound at Exit 40B
Perspective of Interstate 275 at Exit 40B