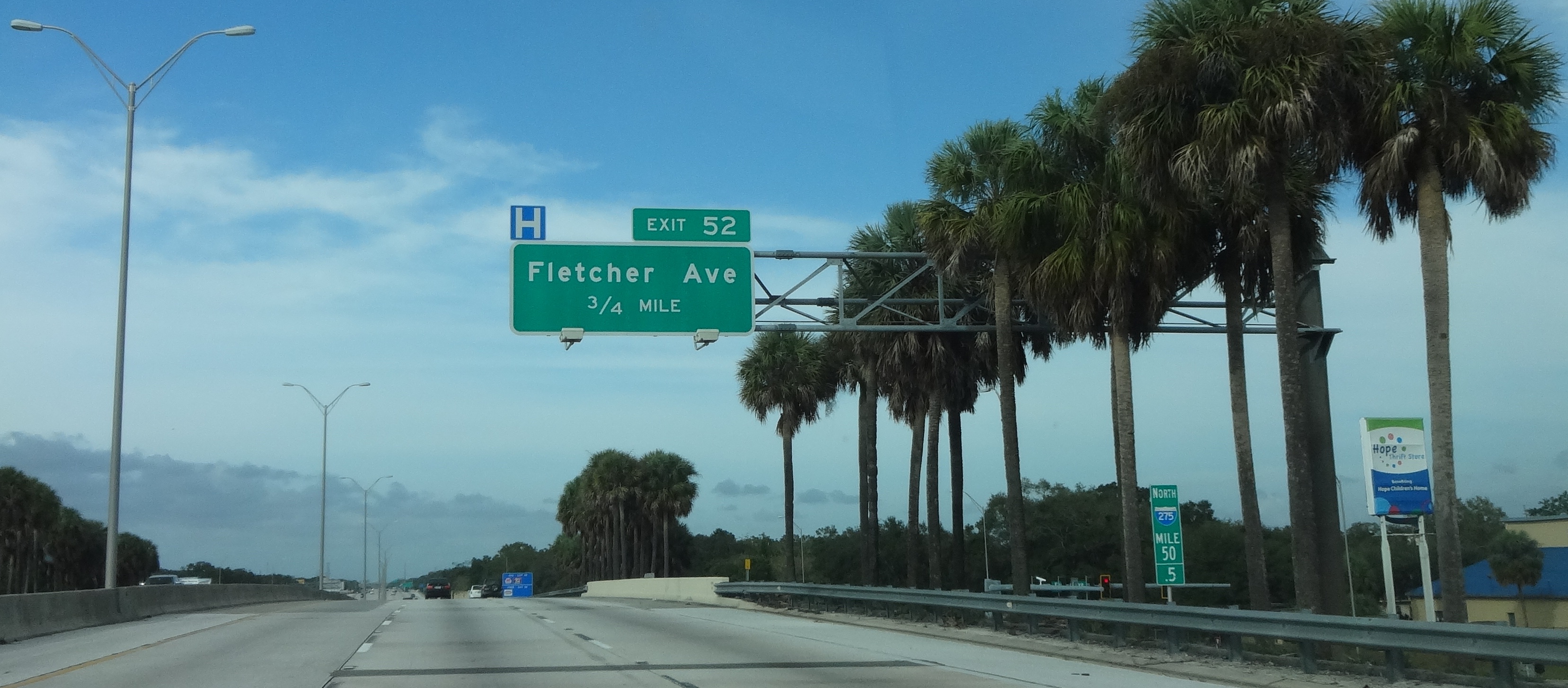 Exit 52: CR 582A/Fletcher Avenue
Coming out of Tampa and into unincorporated Hillsborough County is the next segment of Interstate 275 at Fletcher Avenue, which was built in 1967. The original 1967 construction was four lanes. Construction to widen the four lane segment of Interstate 275 north of Busch Boulevard to six lanes began in 1999 and completed in 2002; this was desperately needed to accommodate the rapid growth of the area north of Tampa as the original four lanes of Interstate 275 north of Busch Boulevard were inadequate for today's standards. All overpasses between Busch Boulevard and Bearss Avenue were retrofitted from two original overpasses to one single overpass.
Fletcher Avenue is a minor east-west road connecting Dale Mabry Highway with Interstate 75; the road name changes to Morris Bridge Road east of Interstate 75. Fletcher Avenue provides University of South Florida (USF) students with another means to access the USF main Tampa campus rather than having to drive on congested Fowler Avenue. You can also reach the Moffitt Cancer Center (located on the USF Tampa campus) as well as the James A. Haley VA Hospital (south of Fletcher Avenue via Bruce B. Downs Blvd.) and Florida Hospital Tampa (formerly University Community Hospital, located on Fletcher Avenue past Bruce B. Downs Blvd. on your left going east). Fletcher Avenue is maintained by Hillsborough County as a county road.
Interstate 275 Northbound at Exit 52
Interstate 275 Southbound at Exit 52
Perspective of Interstate 275 at Exit 52